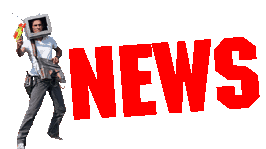 NEWS - MUSIC - HISTORY - CONTACT
Soon coming Rod Droïd live acts!
Brussels - Théâtre National - friday, february 25: Messieurs Delmotte presents "Bravo Modesty" party with: Fanfare, Olaf Hund, Rod Droïd, Juicy Panic, Lalala (yes! see below), Jack the Rapper, DJ Meeuw and Messieurs Delmotte himself !

Rezé (Nantes) - La Barakason- saturday, march 5: Chicken Bleep's HALL OF FAME is back, this time Toulouse challengers will fight in Nantes! And for the very first time: Puyo Puyo vs Rod Droïd LIVE - as "Robots Unite"!!! More details soon... thanks to 6x7 crew for this.

Nantes - Le Lieu Unique - friday, march 18: 6x7 crew presents Egotwister Label party, Live: Edmünd Prinz (Egotwister boss), Rod Droïd, DJ's: Puyo Puyo, Eva Eva, Oui Oui (6x7).
December, 3 and 4: lives in Bordeaux and Nantes
Friday, December the 3rd, I will play in a party called "le 15eme salon de la secte", that will take place in Zoobizarre, in Bordeaux. There will be also Electrock Sound System, DJ Underskor & Fantasy and some great show by Les Volailles... Don't miss that! Zoobizarre - 58 Rue du Mirail, 33000 Bordeaux

...and the day after, I will play in café Le Flesselles, in Nantes! "Soyons désinvoltes n'ayons l'air de rien" - Le Flesselles, 3 Allée Flesselles, 44000 Nantes
| | |
| --- | --- |
| | 9/12/04> Have a look at some pictures of these lives here! |
LaLaLa is back
The Lalalas are two girls from Le Havre, who use to sing stories on electro-techno-pop songs, composed by several musicians. After releasing two autoproduced records, they are back on a Belgian microlabel called Les disques du succès, with a compilation of their best hits: "This is Our Best"!

...and I'm happy to see that a tune I made for them is on this compilation :-)

Visit their label: http://www.dsrecords.eu.tc
_23/10/04: Kernkrach / Herz 006 is OUT!!!!
Yes!!! Finally the expected split EP with Wermut is out on Kernkrach's sub-label "Hertz"!

It features two songs from me: "Ma Jolie Trottinette" and "Lotek Warrior".... + 2 songs by Wermut on A side.

Well, what can I add? ...just check the music section to hear some "one minute previews" and for more info on how to get this fine record!!!

Visit Kernkrach records: http://www.kernkrach.de

 
_28/09/04: Hall of Fame #7 report
It was a great afternoon last Sunday in "La Tantina de Burgos"!...

This Hall of Fame #7 featured a cool mixture of artists with totally different sounds: Broken Toy, Giovanna, Tigrou & Swan, Hypnolove, Gnopeg, Grandin.......

I played my battle song "Akhnor le Croque Mort", then later I did a mini-live with a selection of five songs. My opponent was called Peak, he did a great track of strange/meditative/dangerous electronic music ! There was also the excellent Electrock Sound System reprensenting Nantes like me: hope we were good ambassadors for our city...

Well, we don't have the results yet... coming soon on the forecoming hall of fame website!

Hi to everybody in Toulouse (esp. Gaël and Suzywan!)
_26/09/04: "Hall of Fame" in Toulouse, France
Yes! I am very proud to announce that I will take part in the next "Hall of Fame" in Toulouse! But you may ask me: what's this exactly? Well, simple: it's a confrontation between two teams: each team has some musicians and some video makers... One month before the confrontation, an audio sample is delivered to all the musicians, and they must compose a music from this sample. The day of the confrontation, everybody plays, and then the public votes! The guys from Toulouse invented it... now they want to fight against another city! So, for this Hall of Fame #7, the two teams are Toulouse vs Nantes!

Sunday, september 26th, at La Tantina de Burgos, avenue de la Garonette, Toulouse. thanks Puyo!
_Puyo Puyo vs Rod Droïd
The notorious Puyo Puyo and Rod Droïd are now combining their forces to reach the galaxy of ultime smash hits! More seriously, we did four tracks together, and we are now looking for a label !

One of these four tracks will be on a compilation made by Jim Avignon for the Russian label Badtaste. There will be also people like Nova Huta, Felix Kubin, Angie Reed, Der Plan, and of course Jim Avignon ! http://www.badtaste.ru

So, listen to this track and jump everywhere like a Slavic lunatic:. Taigaga Bouncin ...hoy!

...Puyo Puyo, aka Pascal Lebrain, is a lofi-electropop-master who lives in Nantes. He released a 12" on Gagarin records, played live in festivals like IDEAL, and makes a radio broadcast with his girlfriend Eva: "The Brain". Visit his website: http://puyopuyo.lautre.net
_Wermut and Rod Droïd on Kernkrach!...
Forecoming, a 7" split with Wermut on the German label Kernkrach !

Wermut (Laszlo P.S., Sofia E.R. and Formalhaut B.) are living in Hamburg, together they sing neoromantic lyrics in german, french and english, on beautiful Amiga 500 melodies. We met on the awesome gigabrother.com website, and decided to do a record together... So, there will be a total of four songs (2 Rod + 2 Wermut). Coming soon...

Wermut's website: http://eys.online.fr/wermut/
Kernkrach website (german only !): http://www.kernkrach.de

Sofia E.R.and Laszlo P.S.
_No more Bummtschak!
"Bummtschak" is dead, forget this old-fashioned name: I'm Rod Droïd, the Low-Tech Warrior!